The team is proud to announce the release of Linux Mint 17.2 "Rafaela" MATE RC.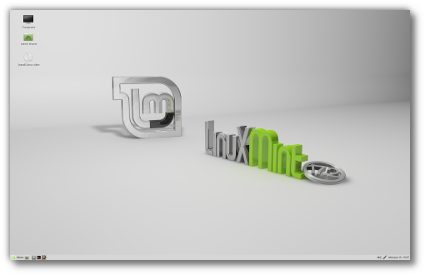 Linux Mint 17.2 Rafaela MATE Edition

Linux Mint 17.2 is a long term support release which will be supported until 2019. It comes with updated software and brings refinements and many new features to make your desktop even more comfortable to use.
New features at a glance:
For a complete overview and to see screenshots of the new features, visit: "What's new in Linux Mint 17.2 MATE".
Important info:
Watching Flash DRM content
Issues with Skype
DVD Playback with VLC
Bluetooth
Compiz in Virtualbox
EFI Support
Misconfigured Swap when using home directory encryption
Solving freezes with some NVIDIA GeForce GPUs
Booting with non-PAE CPUs
Issues with KDE apps
Other issues
Make sure to read the "Release Notes" to be aware of important info or known issues related to this release.
System requirements:
x86 processor (Linux Mint 64-bit requires a 64-bit processor. Linux Mint 32-bit works on both 32-bit and 64-bit processors).
512 MB RAM (1GB recommended for a comfortable usage).
5 GB of disk space (20GB recommended).
Graphics card capable of 800×600 resolution (1024×768 recommended).
CD/DVD drive or USB port
Bug reports:
Please report bugs below in the comment section of this blog.
Please visit https://github.com/linuxmint/Roadmap to follow the progress of the development team between the RC and the stable release.
Download:
Md5 sum:
32-bit: cfa0ddf00353fdb11c029746ddb631a7
64-bit: 8d22550b16af0ecea7ea1c74f445bd9e
Torrents:
HTTP Mirrors for the 32-bit DVD ISO:
HTTP Mirrors for the 64-bit DVD ISO:
Enjoy!
We look forward to receiving your feedback. Thank you for using Linux Mint and have a lot of fun testing the release candidate!