The team is proud to announce the release of Linux Mint 6 Fluxbox Community Edition. Linux Mint Fluxbox Community Edition is based on Xubuntu 8.10 Intrepid, Linux 2.6.27, Fluxbox 1.0.0 and Xorg 7.4. Included is an all-new menu system, Mint-FM2, Slim as a display manager, Live CD features that should make it easier to install on low-end machines, a brand new "Software Manager", FTP support in mintUpload, proxy support and history of updates in mintUpdate, mint4win (a Linux Mint installer for Microsoft Windows), and much more minty goodness. For a complete list of new features read: What's new in Felicia Fluxbox CE?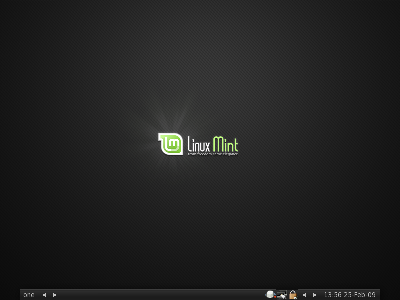 System requirements and known issues:
x86 processor
128 MB of system memory (RAM)
2 GB of disk space for installation
VGA graphics card capable of 800×600 resolution
CD-ROM drive
As an RC (Release Candidate) this release is targeted at developers and beta-testers who want to help Linux Mint find and correct bugs before the stable release. Please do not use this release as your main desktop. For a complete list of known issues read the Release Notes.
Feedback and bug reports:
The testing will last for 2 weeks. Please report any bug you may find via the Linux Mint 6 Fluxbox RC1 Bug Thread and give us your feedback on this release by posting a comment right here on the blog.
Download Linux Mint 6 Fluxbox RC1:
You can download Linux Mint 6 Fluxbox RC1 via torrent or via HTTP:
Size: 623MB LiveCD
MD5Sum: ba7bda91a26b72bbbe621cece56bf485
Torrent download: http://www.linuxmint.de/downloads.html
HTTP download: http://www.linuxmint.com/edition.php?id=35
Europe:
Northern America:
Rest of the World:
Enjoy!
Have a lot of fun testing this release candidate and let's all hope it will help us make a great stable release.