The team is proud to announce the release of Linux Mint 6 Fluxbox Community Edition. Linux Mint Fluxbox Community Edition is based on Xubuntu 8.10 Intrepid, Linux 2.6.27, Fluxbox 1.0.0 and Xorg 7.4. Included is an all-new menu system, Mint-FM2, Slim as a display manager, Live CD features that should make it easier to install on low-end machines, a brand new "Software Manager", FTP support in mintUpload, proxy support and history of updates in mintUpdate, mint4win (a Linux Mint installer for Microsoft Windows), and much more minty goodness. For a complete list of new features read: What's new in Felicia Fluxbox CE?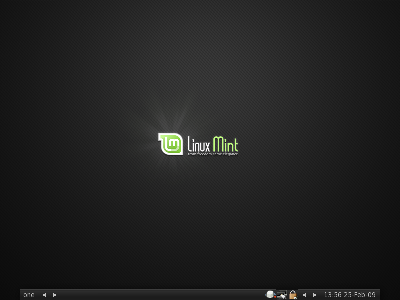 Introduction to the Fluxbox Edition:
The Fluxbox Community Edition is built with the emphasis on a lightweight and yet fully functional desktop centered on the Fluxbox window manager. Even though we strive to provide out-of-the-box readiness for all your hardware and common computing tasks, Linux Mint Fluxbox CE is easily configurable to run on lower-spec hardware with the tools needed for doing so readily available.
For a list of know issues and for upgrade instructions, please visit the Release Notes.
System requirements:
x86 processor
128 MB of system memory (RAM)
2 GB of disk space for installation
VGA graphics card capable of 800×600 resolution
CD-ROM drive
Order Linux Mint 6 Fluxbox on CD:
You can order the Linux Mint 6 Fluxbox live CD for $10 from our partner on-disk.com:
http://on-disk.com/product_info.php/products_id/708
For each CD sold, on-disk.com contributes $5.41 back to our distribution.
Download Linux Mint 6 Fluxbox:
You can download Linux Mint 6 Fluxbox via torrent or via HTTP:
Size: 613MB LiveCD
MD5Sum: 501afcf7c00a2be3a2492101b336fa26
Torrent download: http://www.linuxmint.com/torrent/LinuxMint-6-Fluxbox.iso.torrent
HTTP download: http://www.linuxmint.com/edition.php?id=35
Europe:
Northern America:
Asia & Oceania:
Have fun!
Enjoy this new version of the Fluxbox edition and don't hesitate to send us your feedback. Congratulations and thanks to the maintainer, Shane Joe Lazar, for the excellent work done on this release.
Have a lot of fun and thanks for using Linux Mint.