* News about Mint
Felicia final has been released
Work is progressing on both the KDE and XFCE editions.
* News about Linux
Linus Torvalds figured out what the suspend/resume problem was
IBM pushes "Microsoft alternative" desktop based on Ubuntu.
IBM Lotus Domino 8 and Open Collaboration Client Solution powered by Red Hat Enterprise Linux
Linux Defenders to defend Linux from malicious patents
Fedora 10 Comes Out With Five More Spins
Steam Client For Linux Confirmed
Sam Leffler releases MadWifi as open source After this it is probably only Broadcom that has no open source drivers
Songbird has released version 1.0. Merlwiz79 has packaged it for Mint.
OpenSolaris 2008.11 has been released (Not quite Linux but close)
The game Yo Frankie! is now part of Blender Projects and thus available on Linux
VMware Acquires Tungsten Graphics, the developers of Mesa and other graphics innovations
* News about IT
Windows market share drops below 90%, lowest in 15 years
Support for Firefox 2 will end mid December. (Link only in Swedish – did not find it on the Mozilla site)
OpenXML/ODF translator Add-ins for Office
Apple Tells Court It Believes Someone Is Behind Psystar – an Apple clone manufacurer
Fight against cyber crime: cyber patrols and Internet investigation teams to reinforce the EU strategy.
Microsoft, RSA Partner To Integrate DLP, Identity Management
New trojan in mass DNS hijack, more here
Distributed SSH Brute Force Attacks confounds defenders
New Windows worm builds massive botnet
1.91% of all PCs are fully patched! PCs means Windows PCs, if this is correct Windows users live dangerously.
Secunia on Internet Explorer Data Binding Zero-Day major vulnerability
Computer systems at three London hospitals are almost back to normal two weeks after a computer virus forced staff to shut down its network.
Mac OS X: Vulnerable to new Trojans
Many bugfixes in Sun JRE 6.11 As so often it's not clear if this is for all operating systems
The cybercrime-friendly domain registrar EstDomains was terminated by ICANN – the major reason why spam decreased recently.
Spam levels seem to be on the rise again. An interesting analysis here
21 million account numbers stolen, about 80% of all German bank customers at risk. The link is in German, did not find a suitable English language link
Online payment site hijacked by crime gang
Hackers help destroy the Amazon rainforest according to Greepeace
Sorry for all the gloomy IT news – but that's how it is 🙁
* Hardware news
Studies find laser printers emit lung-damaging particles on the order of cigarette smoking
* Trivia and other links
A Japanese research team has successfully processed and displayed images directly from the human brain – and no, this is not a joke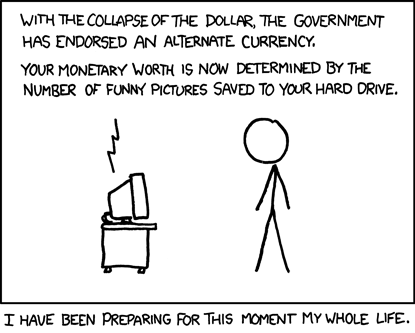 * More about Linux Mint