Linux Mint is proud to announce the release of Linux Mint 5 Elyssa Fluxbox Community Edition.
This edition, maintained by Shane Joe Lazar, brings you the best and most essential tools from the Main and XFCE editions on top of an extremely thin desktop and the lightweight Fluxbox window manager.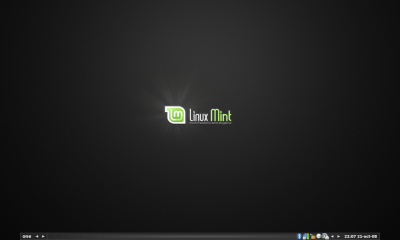 For a complete list of features please read the following Release Notes:
http://www.linuxmint.com/rel_elyssa_fluxbox.php
System requirements:
A minimum of 512MB of RAM is recommended. Once installed the system works fine with as low as 256MB RAM. The installation process deals with 2.5GB of data compressed on a 700MB CD and it can hang or fail on systems with less than 512MB RAM. If you have between 256MB and 512MB RAM you may have to try to install several times.
Download Linux Mint 5 Fluxbox:
Europe:
Northern America:
Rest of the World:
Order Linux Mint 5 Fluxbox  on CD:
You can order Linux Mint 5 Fluxbox on CD from our partner on-disk.com:
http://on-disk.com/product_info.php/cPath/28_153_240/products_id/592
Tell us what you think:
This is our very first stable release for this edition and a Fluxbox desktop. Please send us your feedback, tell us what you like about it and what you'd like to see improved.
Upgrade Instructions:
If you're currently running Linux Mint 5 Fluxbox CE RC1 you can upgrade to the stable version by following these instructions: http://www.linuxmint.com/forum/viewtopic.php?f=142&t=18070