The team is proud to announce the release of Linux Mint 12 "Lisa".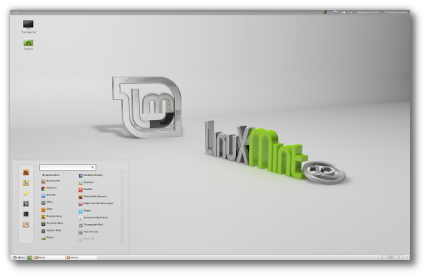 Linux Mint 12 "Lisa"
New features at a glance:
For a complete overview and to see screenshots of the new features, visit: "What's new in Linux Mint 12".
Important info and release notes:
The Release Notes are an important source of information. Here are some of the topics they cover:

Tips and Tricks

Information about DuckDuckGo
Switch to a single top panel
Switch to a black panel, menu and window list
Quickly preview files without opening them
Restart Gnome Shell when needed
Debug Gnome Shell (for developers or to troubleshoot)
Run Gnome Shell in Virtualbox (for testers and reviewers)
Install MATE from the CD edition
Workaround for a disappearing MATE panel
Workaround for 100% CPU usage in MATE

MATE
mint4win
Moonlight
Upstream issues
System requirements:
x86 processor (Linux Mint 64-bit requires a 64-bit processor. Linux Mint 32-bit works on both 32-bit and 64-bit processors).
512 MB RAM (1GB recommended for a comfortable usage).
5 GB of disk space
Graphics card capable of 800×600 resolution
CD/DVD drive or USB port
Upgrade instructions:
To upgrade from a previous version of Linux Mint follow these instructions.
To upgrade from Linux Mint 12 RC, simply apply any level 1 and 2 updates (if any), as well as level 3 "mate" and "caja" updates available in the Update Manager.
Download:
Md5 sums:
DVD 32-bit: ee3d6e2ca498bc7685b7f17cdb5f2eea
DVD 64-bit: 548f0ac303fea840ef138e5669880a74
CD no codecs 32-bit: 40562d26447207cb5111f94b93957a58
CD no codecs 64-bit: 641e0ab8f746b82c36fc3f0bbca70dc7
Torrents:
HTTP Mirrors for the 32-bit DVD ISO:
HTTP Mirrors for the 64-bit DVD ISO:
HTTP Mirrors for the 32-bit CD No codecs ISO:
HTTP Mirrors for the 64-bit CD No codecs ISO:
Enjoy!
We look forward to receiving your feedback. Thank you for using Linux Mint and have a lot of fun with this new release!